Forget the term "public relations" for a second. What you really want, and need, is for your fans to find you, connect with you, get excited about you, and celebrate your creations and releases with you. Making that happen goes beyond generating premium publicity strategies, media relations, writing, or pitching. We deliver that, of course, and our team has decades of experience doing so. Beyond that, however, we also adapt to an ever-shifting media landscape with agility and are constantly innovating new ways to engage the media and the #1 deliverable in all of this – new fans.
SPIDERMAN: INTO THE SPIDER-VERSE
Inspired by Spider-Man Noir's intrigue with the Rubik's cube, Click sought out the Italian artist and world champion speedcuber Giovanni Contardi to create an epic Miles Morales portrait using 754 Rubik's Cubes for Spiderman: Into the Spider-verse. The results were nothing short of spectacular. One could say it was amazing, even.
Securing press for Jeff Goldblum is not particularly challenging--he's a national treasure. For Thor: Ragnarok, however, we wanted to incorporate more tongue-in-cheek elements to match his charming personality. This included a day touring major media outlets to create a variety of fun video pieces, including the incredibly popular "Jeff Goldblum reads Thirst Tweets" on Buzzfeed.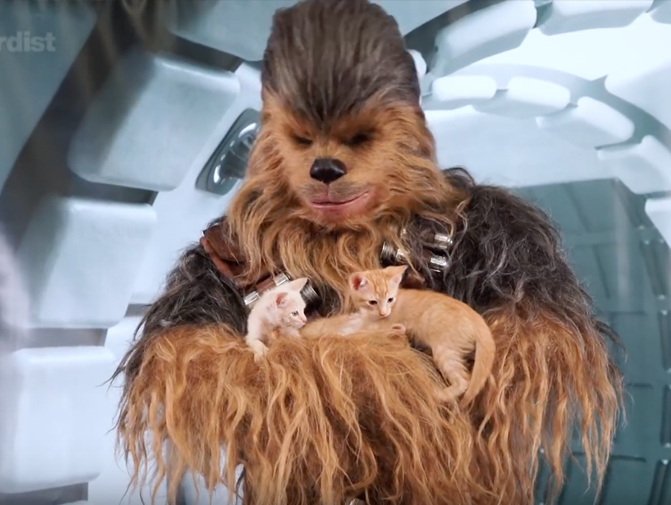 During the Solo: A Star Wars Story Blu-ray campaign, we took some of Han's advice and let the Wookie win. Capturing Chewbacca's appeal in an adorable way, our visit to Nerdist resulted in an original, sharable piece of content that resonated across multiple demographics. After all, when Chewie plays with kittens, we're all winning.
Some days we get to leave our Burbank bunker and hang out in the sunshine with our favorite influencers. With a little Click love (and the promise of treats), we secured Manny the Frenchie to attend the Dog Days premiere and hobnob with his fellow celebs on the red carpet. The resulting coverage resulting in over 2.8M impressions on his social channels!
Oh, hai Tommy. This Hollywood legend was looking to give his cult following a piece of himself in support of the Blu-ray release of The Disaster Artist, so we coordinated a packed house at Amoeba Records to give him and his fans a night to remember.
We love New York Comic-Con. And San Diego Comic-Con. And WonderCon. OK, we love all Comic-Cons. Nothing is more satisfying than running a packed press room on time and making sure every media outlet speaks to every talent. For DreamWorks' 3Below, we had the pleasure of hosting Guillermo del Toro and his cast and crew, with a surprise appearance by Glenn Close!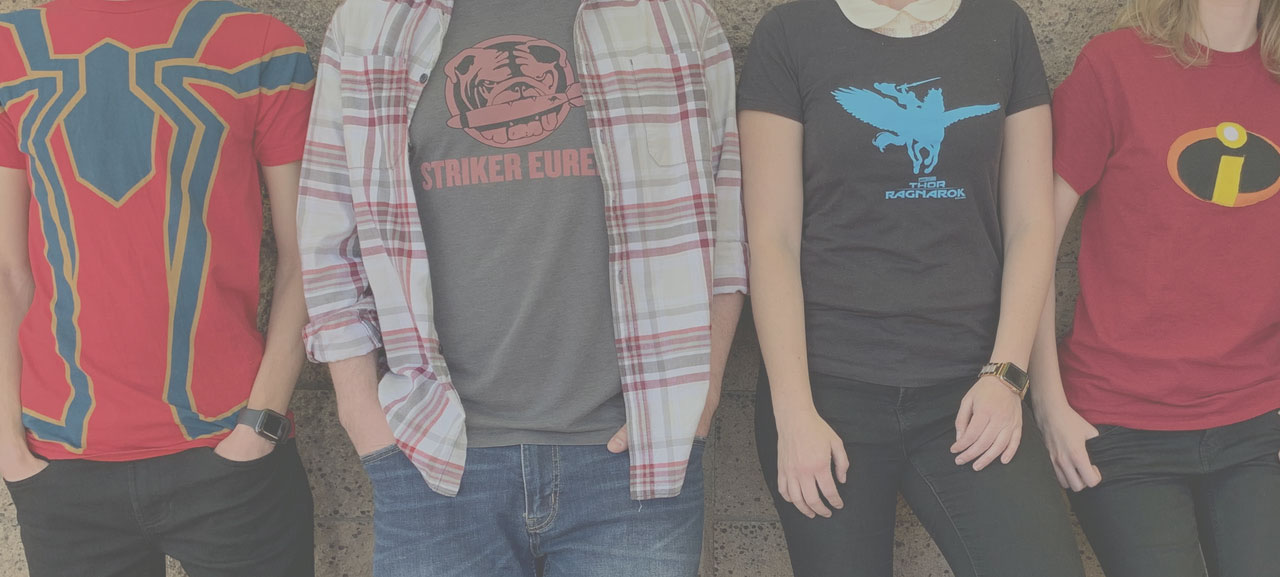 NEED A PR TEAM THAT CLICKS?